Implementation & Consulting
Google Analytics
We help you setup your analytics account so you can collect valuable data from the start.
Want to Gain Valuable Insights?
Google Analytics is a web analytics tool that helps you collect valuable insights from your website traffic. Find out what kind of audience you are attracting, which channels they are coming from and which actions they take on your page.
We help you to find the best Google Analytics setup for your business and to understand the data that you are collecting.
How we can help you with your Analytics
Google Analytics implementation
Creation of individual dashboards & reports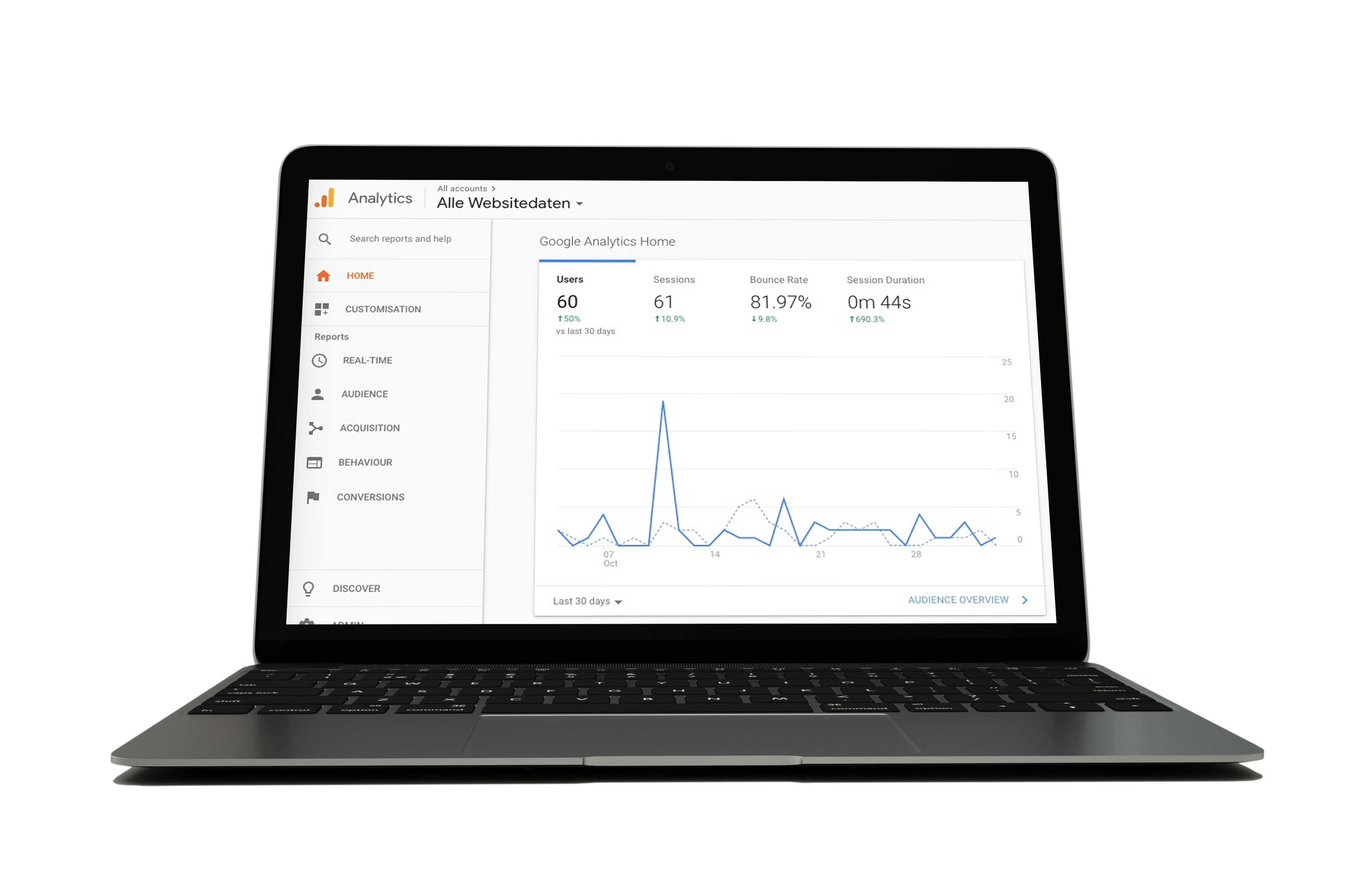 Transparency
We work with and not just for you. You will always be included and have access to your accounts.
Quality
We constantly optimise and re-evaluate our work processes to ensure high quality at all times.
Knowledge transfer
Our goal is to help you and your team understand the basics of analytics. Become an analytics expert.
Already have an account?
Request a professional account audit.
Google Analytics Audit
Get immediate feedback on your current Google Analytics setup and find out if you are tracking the actions that matter most to your business.
Tell me more
A Google Analytics audit is the first step to analyse how valuable the data is that you are already collecting.
This audit will tell you if you are tracking all website actions that are valuable to your business and helps you to gain trust in the data provided by Google Analytics.
In this audit we:
Check your Google Analytics account implementation
Analyse the current goal setup
Analyse your channel definition
Check if events are being tracked
Create an individual overview for you including improvements & next steps